Private Catering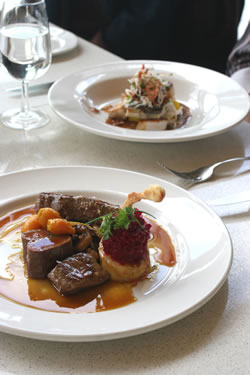 Dine at home without any hassle! Once your budget and menu have been decided upon, the finest ingredients will be purchased, delivered and prepared by Michael, or one of our highly qualified chefs, and served to you by our attentative staff.
Taylor Made Catering aim to bring the luxury of a restaurant experience to you and your guests, in the comfort of your own home.
The food prepared is always to the highest of standards, utilising only the finest cuts of meat, the freshest of fish and best quality seasonal fruit and vegetables the region has to offer.